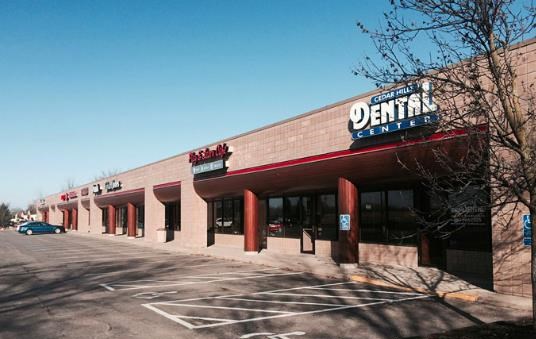 Property Details

Name:

Cedar Hills Shopping Center II

Property type:

Retail

Address:

10976-11032 Cedar Lake Road

Lease type:

Minnetonka, MN 55305
Status:
Available

Building Size:

20,080 SF

Rent SF/Year:

Market

Max SF Available:

1,119

Cam & Taxes:

$10.25

Min SF Available:

1,002

Year Built:

1988
Co-Tenants
Lone Spur Grill & Bar, Lodestone Coffee & Games, Glenn Lake Chiropractic and Edward Jones.
Comments
Cedar Hills Center is an excellent neighborhood shopping center that receives a high volume of traffic each day. Located near highly traveled and controlled intersection of Hopkins Crossroads and Cedar Lake Rd. It is moments from three major highways, namely Hwy 394, Hwy 7 and Hwy 169. Cedar Hills Shopping Center has attracted many well-known tenant's. Anchored by lone Spur Bar & Grill has continued to generate significant traffic at the center. Recent new ownership has created new upgrades to the center offering improved facilities management.

Contact Listing Brokers


Additional Documents




Demographics
(THREE-MILE RADIUS)
Population:

77,701

Average Household Income:

$68,584

Median Household Income:

$68,584

Traffic Counts

Cedar Lake Rd S: 11,200 VPD
Hwy 169: 94,000 VPD