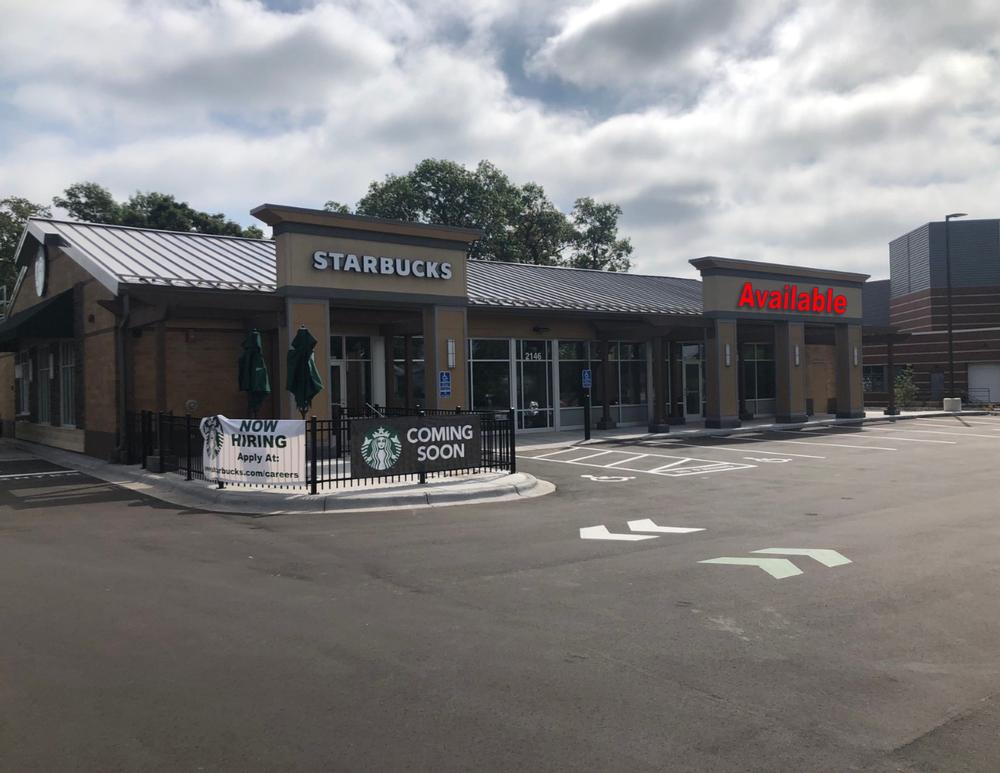 Property Details

Name:

White Bear Ave Retail

Property type:

Retail

Address:

2146 White Bear Ave

Lease type:

NNN
Maplewood, MN 55109
Status:
Available

Building Size:

5,428 SF

Rent SF/Year:

Negotiable

Max SF Available:

3,000

Cam & Taxes:

$11.13

Min SF Available:

1,920

Year Built:

2014
Comments
* Located on the hard corner of White Bear Ave and County Rd B East.
* Ability to add a drive-thru and expand the building.
* Will consider a full build to suit.
* Next to the extremely active Maplewood Community Center.
* Located off of MN-36 Exit with over 50,000 VPD.

Contact Listing Brokers


Additional Documents




Demographics
(THREE-MILE RADIUS)
Population:

97,877

Average Household Income:

$69,753

Median Household Income:

$54,118

Traffic Counts

White Bear Ave: 19,800 VPD
County Rd B East: 6,000VPD