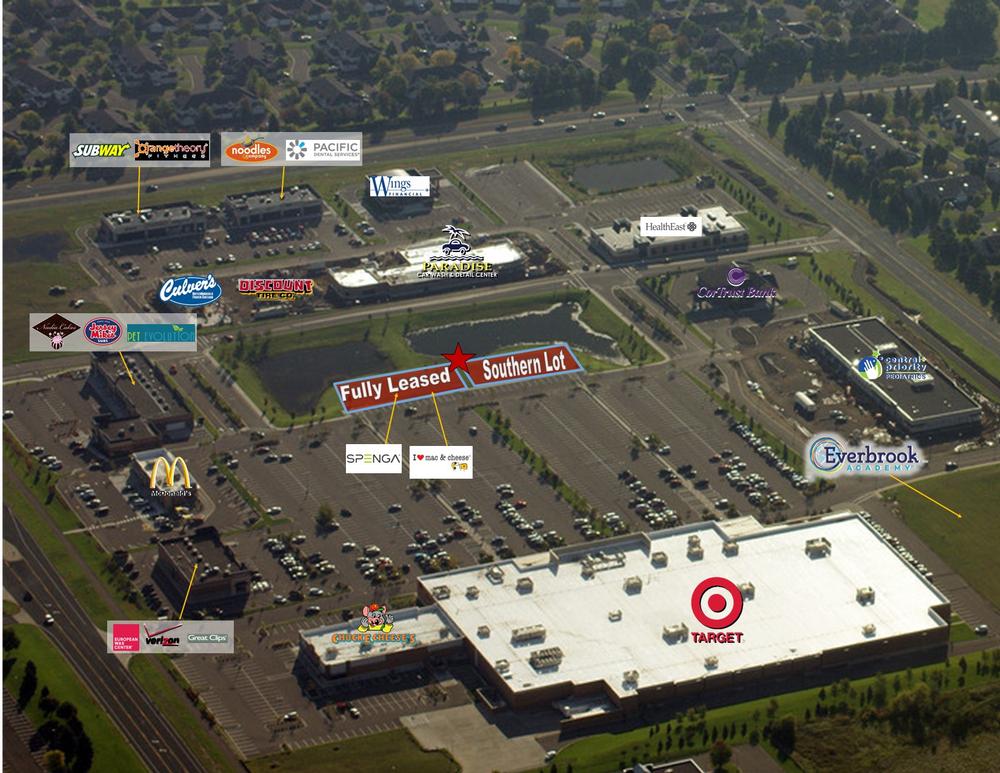 Property Details

Name:

Commerce Hill Southern Lot

Property type:

Retail

Address:

421-449 Commerce Drive

Lease type:

NNN
Woodbury, MN 55125
Status:
Available

Building Size:

15,051 SF

Rent SF/Year:

Negotiable

Max SF Available:

7,800

Cam & Taxes:

$12.00

Min SF Available:

1,311

Year Built:

Co-Tenants
Target, Discount Tire, Jersey Mikes Subs, Starbucks, McDonalds, Noodles and Company, Culvers, Nadia Cakes, Chuck E. Cheese and European Wax Center.
Comments
It's strategic location provides excellent access to the center along Commerce Drive and is only seconds from the heavily traveled Woodbury Drive (which is a main thoroughfare to I-94). Woodbury is a strong trade area with extremely high annual incomes and a significant population count. The trade area has attracted numerous national retail chains over the years.

Contact Listing Brokers


Additional Documents




Demographics
(THREE-MILE RADIUS)
Population:

47,427

Average Household Income:

$124,106

Median Household Income:

$96,562

Traffic Counts

Commerce Drive: 2,750 VPD
Woodbury Drive: 31,000 VPD
Interstate 94: 89,000 VPD